A company presents its portfolio to potential clients in order to showcase its best work. It is proof of the company's abilities and skills. It plays an important role for construction companies since clients prefer the most reliable vendor for jobs like construction. Therefore, construction companies should maintain an excellent portfolio along with an attention-grabbing cover page.
The cover page is the first impression of your portfolio. Make sure you give enough thought to the design process of the cover. You will need your creative team to work on it. The process can take some time. However, there is a much easier way to do the job. Turn to templates for construction company portfolio cover pages. These are easily available on the internet and help you save time.
Follow the tips…
Here are tips for designing cover pages for a construction company portfolio.
Professional Design
The cover page is the first page of your portfolio. It should be professionally designed and should provide an insight into what your portfolio holds. Clients would be interested to go through the rest of the document if your cover page is compelling and interesting enough. It is better to seek the help of an expert graphic designer to help you add the right images and graphics to your cover.
Alternatively, there is a large number of professionally designed templates available. Each of these cover pages has been created by expert designers. You can use these pre-designed cover pages for your own portfolio. Your chances of success will increase by using these professionally created templates.
Comprehensive Text
Other than images and graphics, the cover page of your construction company portfolio needs an eye-catching title. Refrain from adding details or unnecessary text. All the information provided on the cover page should be comprehensive. This includes the title, the name of your company, your objectives, and contact information.
All of this text should be arranged with the right font size. For instance, the title should be in the largest font and bold so that it stands out. On the other hand, the contact information can be provided with small sized font so that it does not take up too much space on the cover page.
Simple and Minimalist Design
You might be tempted to create an extraordinary cover page with lots of graphics and other elements that may look impressive. However, a portfolio that stands out from the rest is one with a simple design. It is easy to read all the provided information and the design is not too overwhelming. Therefore, it is better to go for a minimalist design. Using pre-made templates can help you with this process. Choose one and use it to create a simple yet impressive cover page.
Customize Cover Page Templates
If you are using templates to create your cover page, you can make any changes you like. Use the provided editing tools to make changes so that the template can be molded according to your specific requirements.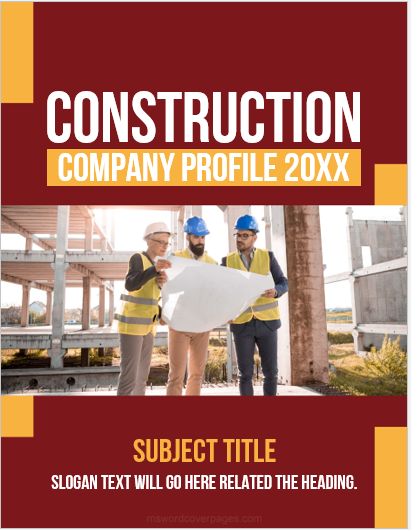 Template Files of Various Sizes
See also: