Biology is an essential branch of science that is taught at schools as well as at a higher level in colleges and universities. Books related to this subject play a crucial role in providing information and guidance about the field to students. Biology book cover pages are designed in a way to attract readers as well as provides comprehensive information about the contents of the book.
Here are the main features of the cover page of a biology book.
Main Title of the Book
The most important component of the cover page is the main title of the book. It confirms what the book is about so that the readers can choose it. If it is a textbook, the cover page also mentions the appropriate grade for which the book is appropriate. At the time, a book series has the same main title. However, noting the grade or level sets it apart from the other books.
Name of Author and Publishers
Another important piece of information included on biology book cover pages is the name of the author. In case of more than one author or compiler, all the names are mentioned to give the due credit. At the same time, the name of the publishing company is also mentioned along with its logo. It makes a big difference since some publishers are more popular for their quality. Therefore, readers are more likely to pick their books. Including the logo verifies the authenticity of the company.
Cover Page Image and Artwork
One of the most significant components of biology book cover pages is their images and artwork. These make the cover page more appealing. However, the artwork should be appropriate and relevant to the subject and title of the book. It is a serious subject that requires a clean and elegant design.
Moreover, it is also important to keep in mind the level of the book. For instance, if a biology textbook is for primary school, it should be more attractive with images that junior students can identify and understand. As the level increase, the image and artwork get more sophisticated.
It should also be noted that the images on the cover page cannot represent the contents of the entire book. These either depict the main theme of the book or the most important chapters covered inside.
Book Edition
This is also a crucial piece of information. Readers always look for the latest editions as these books contain improved content with any previous errors or mistakes removed. Therefore, the edition of the book is always mentioned on its cover page.
Contents not to be Included on the Cover Page
It should be noted that biology book cover pages provide comprehensive information about the most significant components of the book. It should not include any other details. Here is a list of contents that should not be on the cover page.
Table of Contents
Summary of the Book – this is usually at the back of the book.
Bibliography
Reader's reviews
#1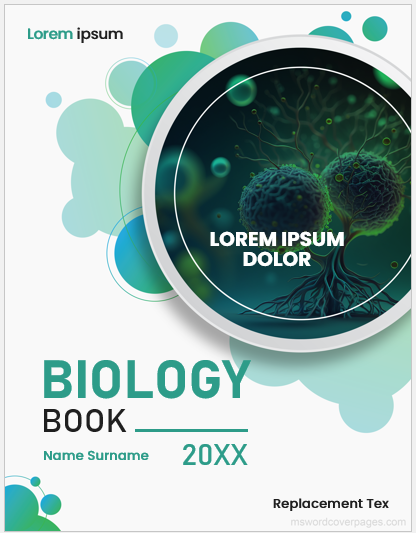 #2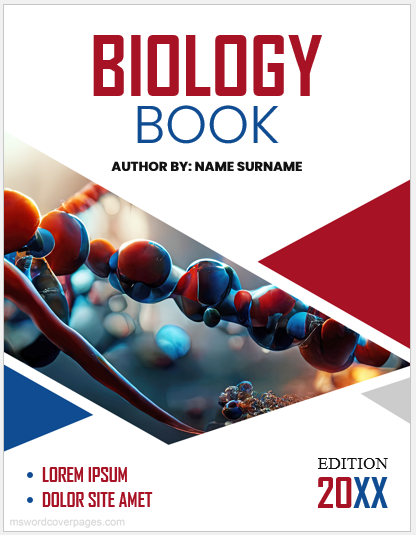 #3
#4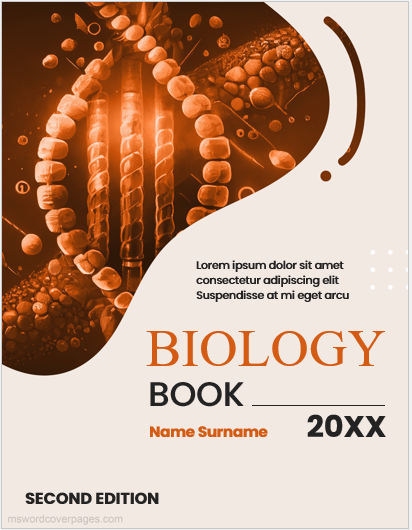 #5