Schools are the institutes that transform pebbles into ornaments and shape raw minds to think about creativity and wonders. Children seek primary knowledge at nearby schools and are guided in a particular direction for choosing a career or field of choice. Every school follows a set of curricula that helps them stay on track.
Every school gives summer holidays of 2 to 3 months every year so that children can stay at home and avoid the heat. Students are responsible for completing assigned holiday homework so that they do not forget their course during vacations. Summer holiday homework is assigned to every student and is collected by the school when students return after the holidays. Homework is prepared by the school administration and is based on the course of upcoming classes for every student.
The cover page, also known as the title page, is the first page of any document. It provides details about the writer and the topic of the document. It is generally a part of every document and greatly influences the chances of reading that document. Summer holiday homework cover pages are bright and full of colors to draw the attention of kids and make it a fun activity for them. Homework does not only include coursework; it also includes puzzles and other fun activities for the kids.
The design of cover pages changes from grade to grade because lower-grade kids are not burdened with a lot of homework, so their task is mostly enjoyable and basic. Cover pages are designed by art teachers who take inspiration from the internet and incorporate several pieces of art to form a cover design. Many art teachers are creative and try to include designs related to homework to develop the interest of the children.
Some of the tricks for designing cover pages are given below:
Different designs of cover pages may include colorful images of books, pencils, and other study material to focus on studies.
Students in lower grades enjoy easy homework with relaxing exercises, while students in higher grades are assigned tough work.
As compared to the homework, cover pages are full of colors and images that attract kids.
Images on the cover design signify the contents of homework and allow children to enjoy it.
Many designs include black-and-white images and ask children to color these images with the colors of their choice, thus giving them the freedom to design them themselves.
Cover pages provide details about the grade and contents of the homework within the document.
Every part of an official document is crucial and should be designed with the utmost care. Cover pages are unusually designed to provide basic details about the document without opening it. Furthermore, the significance of homework cover page designs can be evaluated from the following points:
Diverse cover pages attract students to also remember their school tasks while enjoying vacations.
It helps parents engage their children with homework.
Creative designs of cover pages allow students to be creative and act as inspiration
The contents mentioned on the cover pages allow parents to decide if their children need extra help completing homework.
Templates
1-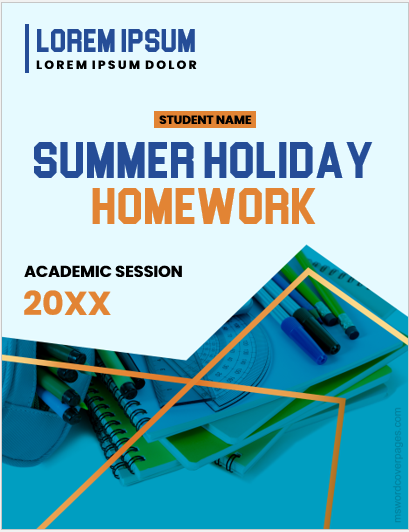 2-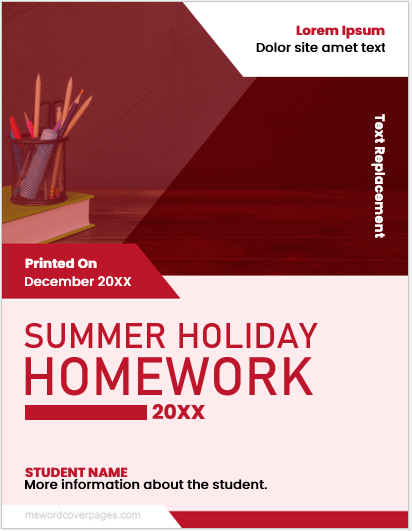 3-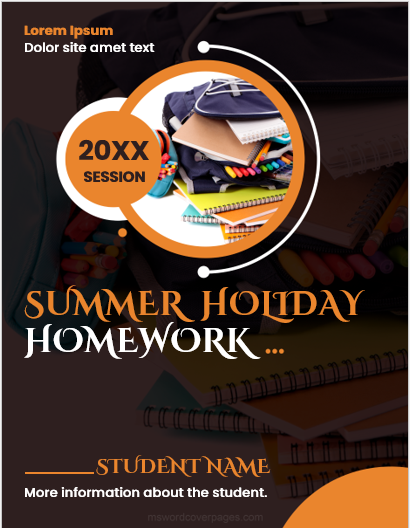 4-
5-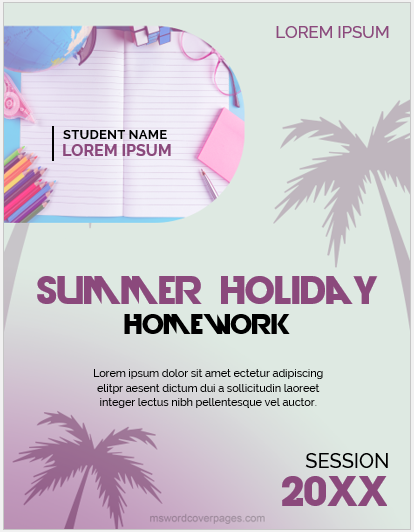 6-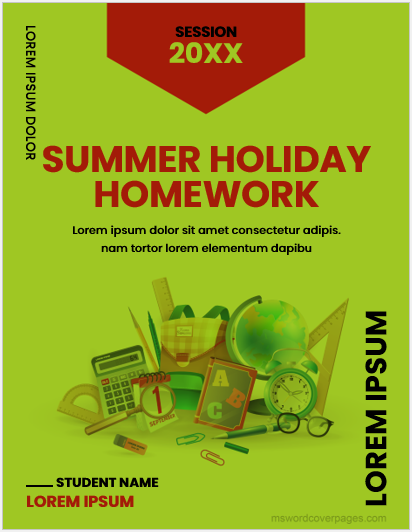 7-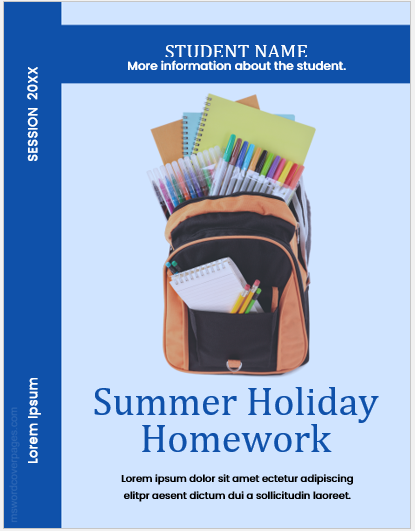 8-