Projects are an important part of any study. For a project, it is important to follow all procedures so that everything is done right. One important part includes a cover page. A music project cover page is an important part of the overall document.
A music project cover page can be the first page of a music project. It includes the student's name, school name, paper title, course name, teacher's name, etc. It lets the reader know what the project is about.
A music project page is important as it lets people know who the project is from and what it is about. It gives the document a formal look and when designed right, can give a good first impression of the project. If any details need to be known about the project, the cover page can be accessed. The cover page gives a sensation of what will be present inside the document.
A cover page consists of:
There should be the author's name on the cover page. You need to write their full name.
You can include the name or logo of the institution that which the project is being submitted. You can place this in the center.
The title of the music project should be given. You should include the full title of the project so that the reader knows what it is about. If there is a subtitle, you need to also include it.
You can include the course name and number, the professor's name, and the project date that was due, as well.
Format of the cover page:
The details of the cover page can be in the center. According to the audience, you can select the font type and color. For instance, if the project is done by a kid for a school project, you can choose something fun and colorful. If it is a project to be submitted to a university, you will have to select a more formal font. It must not be too colorful that it looks childish.
Make sure to select a good-size font that can be easily read as well. Do not choose a font color that will merge into the background color. You can include images related to music like musical instruments.
Good first impression
Make sure that you proofread the cover page carefully. It will probably be the first impression that the reader will be getting off the project. This must be a good impression that the person will want to read on.
A music cover page is an important part of the overall document and care needs to be present in making it.
1.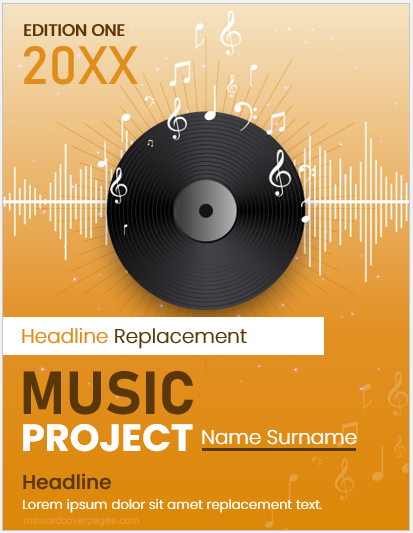 2.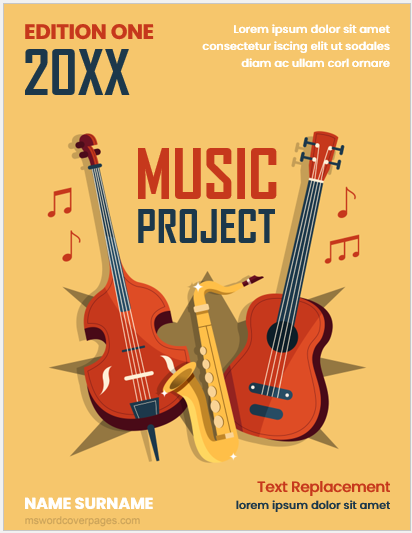 3.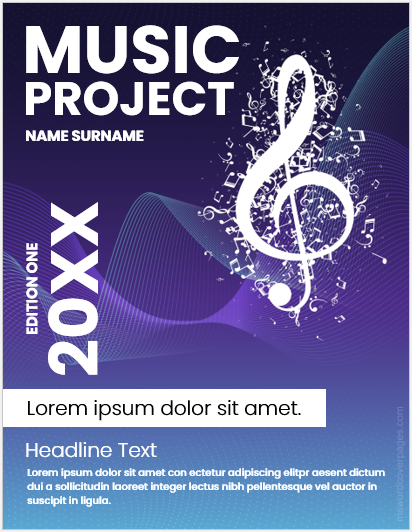 4.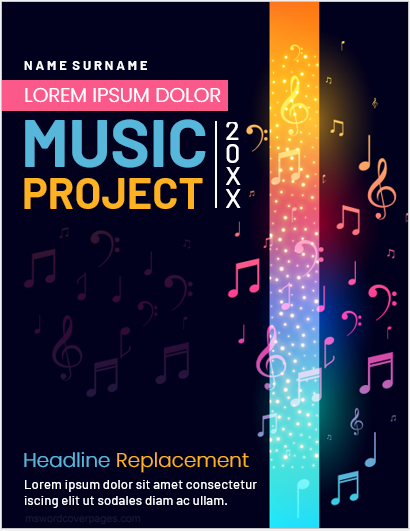 5.