What is a fashion design cover page?
Individuals working as fashion designers need a fashion design cover page. This cover page needs to be made with care to make a tremendous portfolio for fashion design work. The cover page of the fashion designer is a representation of the work he does.
Why it is important to use the fashion design cover page?
Whether you have simple fashion illustrations or flat sketches, you should use the cover page of your work to inspire those who see it. As a matter of fact, a fashion designer is deemed as someone who is an expert in artwork and whose aesthetic sense is matchless.
Since there are lots of expectations from a professional fashion designer, he must work on his portfolio as well as the cover page. Even if the person giving an illustration of his work is not a professional fashion designer, he can still get a job and make his way into the fashion industry with the sample work he has for the representation of his skills.
It should be kept in mind that a fashion designer will never be able to get any job if he does not have any representation to give. No matter how dynamic a fashion design portfolio you have, it is always mandatory for you to have the cover page to give a first impression.
Pay attention to your design
Although a cover page of a fashion design work is useful in making that design get approval, some people don't succeed even after using the cover page. This happens when they don't pay attention to some intricacies of the cover pages that can bring a big difference if remembered.
Considering this need of the people, we are giving here some tips that the user can remember while creating his cover page so that he can make the best out of these cover pages:
Maintain relevancy:
The cover page of the fashion design is not generic. Rather, every fashion designer has the domain he chooses to work in. Therefore, you cannot choose a generic cover page and use it if you also work on a particular domain. You should try to maintain relevance on the cover of the fashion design.
This relevancy is obtained if the cover page targets the same area that you cover in your fashion design work. For example, if you work on hairstyling fashion figures, your cover page must target it.
Know the format:
You might be thinking to create a cover page that looks unique. You can do this if you have creativity in you. However, knowing the format is important. Knowing the format requires you to figure out what you can exhibit via the cover page of your portfolio. Your cover page should make the recipient curious. For this, you should not mention each and every detail on the cover page.
Choose the design wisely:
A fashion designer pays so much attention to his work. Him/she needs to pay attention to the design of the cover page also. Considering the design requires you to choose the color contract you want to exhibit via the cover page, vibrations the cover page gives off, font style, image added to the cover page, and much more. When you choose everything cautiously, you end up having a cover page that a fashion designer must possess to demonstrate his work in the best possible way.
Template for the cover page
As a fashion designer, you must have focused so much on the work that you might not find time to design your own cover page. Additionally, designing the cover page is just another thing a fashion designer might not be adept at. So, getting the services of professional graphic designers is very common. However, these designers sometimes cost too much. Therefore, you can use the template to save on your cost.
Even if you can afford to hire a designer who can design a cover page for you, it would be hard for you to transform your thoughts and design idea that you have in your mind into a tangible cover page. Therefore, using a template can be the best option for you.
Get yourself a ready-made cover page template and then create a cover page of your choice in no time. The template provides you with a multitude of options to choose from to create the cover page of your choice in a very little period. It also saves you from having to figure out what you need to add to your cover page to make it look like an attractive piece of document that is capable enough to sell your skills to all potential clients and customers.
#1
Download
[For Word: (.docx) File: Personal Use Only] [Size: 7204.0 KB]
---
#2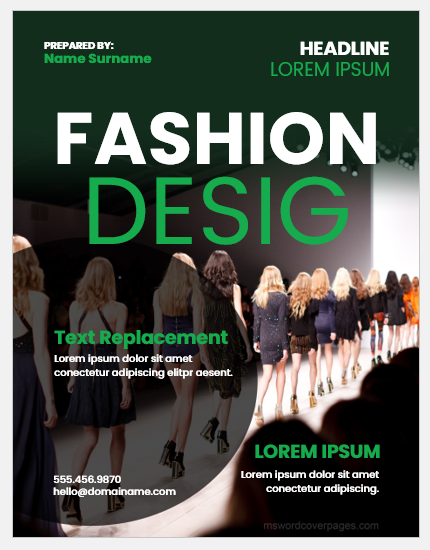 Download
[For Word: (.docx) File: Personal Use Only] [Size: 4204.0 KB]
---
#3
Download
[For Word: (.docx) File: Personal Use Only] [Size: 7004.0 KB]
---
#4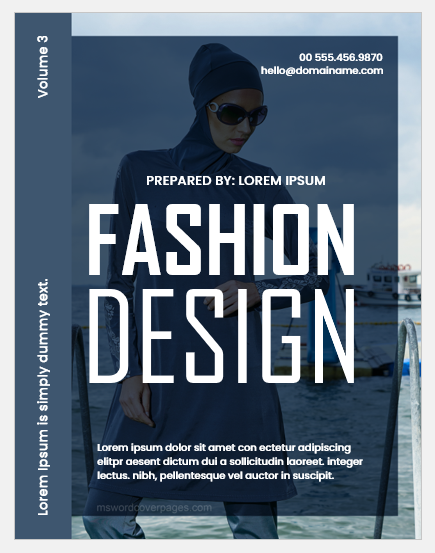 Download
[For Word: (.docx) File: Personal Use Only] [Size: 4004.0 KB]
---
#5
Download
[For Word: (.docx) File: Personal Use Only] [Size: 3104.0 KB]
---