Do you find yourself claiming about your skill set when it comes to job placements or expertise-based opportunities? Even presenting your work in a presentable and elegant manner is an art which is covered by a career portfolio that comprises of collection of all the materials and portable articles that you can utilize effectively in validating your abilities about a certain field.
It gives you an edge over those individuals who lack in catching attention of the examiner through their work record. To make your boss more curious about your hidden talents, you need to have an aesthetically pleasing and inspirational cover page to make your portfolio a classy one. An outstanding cover page has some vital details that need to be mentioned to compel the reader to flip the page for the content inside it.
They are a means to get a know-how of an applicant before any induction for a job or an admission in a college.
What Should Be included on a cover page?
Your cover page should bear your
Name
Qualification details mainly degree title
Majors and Minors of your degree program
University or College name
Year of completion
Icon or image demonstrating your academic area
You can make your potential employers look at your best projects through sample collection of all the creative work that you have been doing in the past. It showcases your creativity and is handy. Since it's the initial impression that lasts on an examiner's mind and we want you to ace that dream job for which you have been working day and night, now it's up to you how you come up with the idea of making your name in the selected candidates list through your stunning cover page that highlights your key strengths and convinces your concerned manager or boss to consider you a goof fit. Visually appealing contents are of great importance specially for creative fields like graphic designing, photography, architecture etc.
You can either make or break your case through your portfolio, this is because the selection criteria is usually based on past work experience and that can only be judged by taking a glimpse of your cover page. An idea can be formulated in one's mind about your thinking dimension, interests and seriousness in your profession by just taking a slight look at first page of your projects album.
So, what are you waiting for? You don't want to miss that lucrative handsome job, then go catch that gorgeous career portfolio cover pages displayed on our website. Just a click away and you can have an amazing picture of your work through our creative cover pages.
#1
Download
[For Word: (.docx) File: Personal Use Only] [Size: 2497.0 KB]
---
#2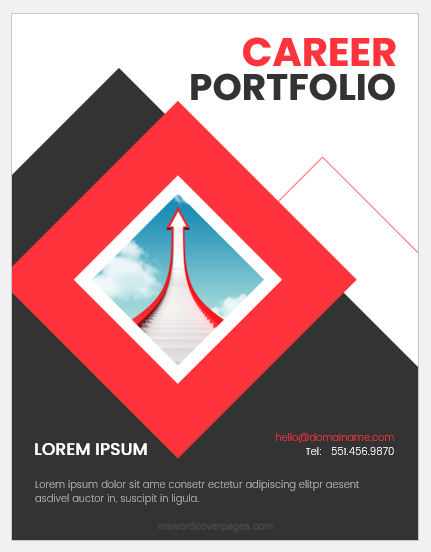 Download
[For Word: (.docx) File: Personal Use Only] [Size: 2348.0 KB]
---
#3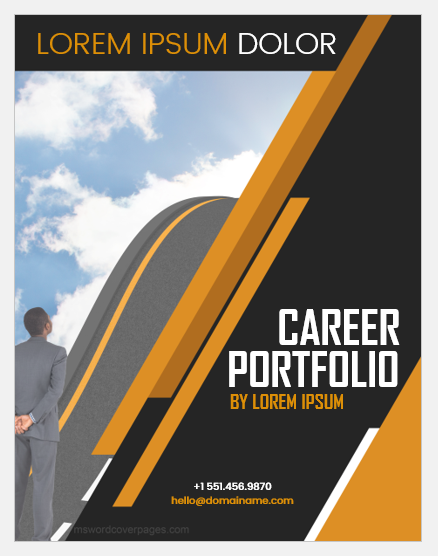 Download
[For Word: (.docx) File: Personal Use Only] [Size: 3171.0 KB]
---
#4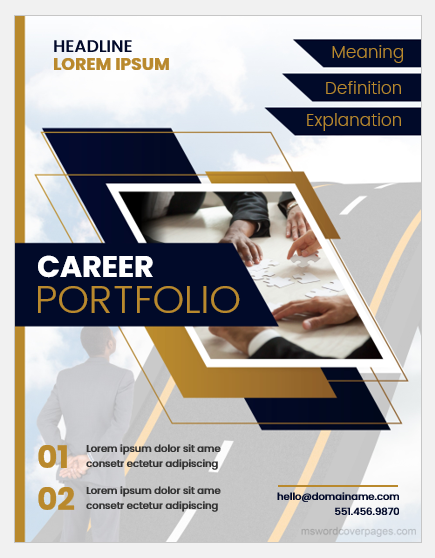 Download
[For Word: (.docx) File: Personal Use Only] [Size: 3225.0 KB]
---
#5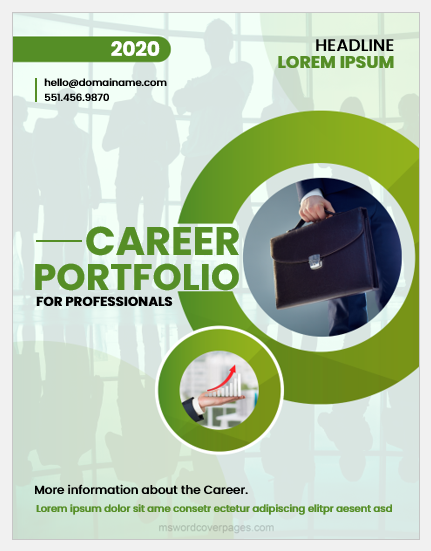 Download
[For Word: (.docx) File: Personal Use Only] [Size: 3204.0 KB]
---