Students often need to make projects. These can be for school, college, university, etc. These projects take time to do and marks get awarded for them. They need to be done carefully and in an organized way.
What is Science Project Cover Page?
Science project cover pages are the pages which give the details of the student, their course, teacher, etc., for their science project.
What to Include in Science Project Cover Pages?
If you need to create science project cover pages, consider the below points:
Microsoft Word– This is an important page and therefore should be made in Microsoft Word.
Student details– It is necessary to state the complete name of the student. This is so that it is known whose project it is.
Title of the project– The teacher or professor needs to know the title of your project clearly. The topic must be clear and also easy to understand. The title should be linked to some fields in science. If the title is boring and complicated then the teacher will not be interested in it from the start.
Name of the teacher– You needs to have an area that will give the name of the concerned teacher. It can be stated on the right bottom area of the page.
Institute name– Write the name of your institute where this assignment needs to be presented.
Academic details of student– This is another important part of the science project cover pages. It includes the student's current year, semester number, the subject name, etc. The teacher needs to know these. No mistake must be made here.
Year– You can state the year that this science project was made.
Images– To make the cover page stand out and look good you can add images that are connected to your project. If it is a school project then you can add images like this. It can be cartoon ones that are connected to science and the project. If it is one for university then decent images need to be added that will not make the cover page look childish.
Advantages:
The advantages of science project cover pages are:
Allows the teacher or professor to know who the project is from
Is a formal way to give the heading and details of the project and student
If the project needs to be consulted, later on, it will be known when it was done, for whom it was done, etc.
Final Words:
Science project cover pages are important and should be made carefully without any mistakes. This may be the first page that your teacher will see about your project. It, therefore, needs to make a good impression. If it is untidy and unprofessional then this image will get planted in the teacher's mind. If you make it with care then it will give a positive impression. The above points can be considered when making the cover page.
You can download any template from the given below.
#1
Cover page format: MS Word 2007 | 2010 | 2013
File Size: 3 MB
License: [Only for personal use]
---
#2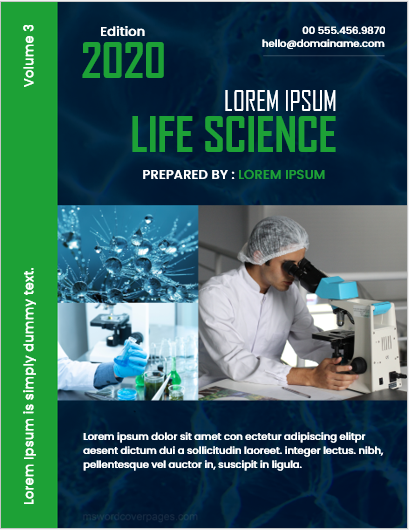 Cover page format: MS Word 2007 | 2010 | 2013
File Size: 8 MB
License: [Only for personal use]
---
#3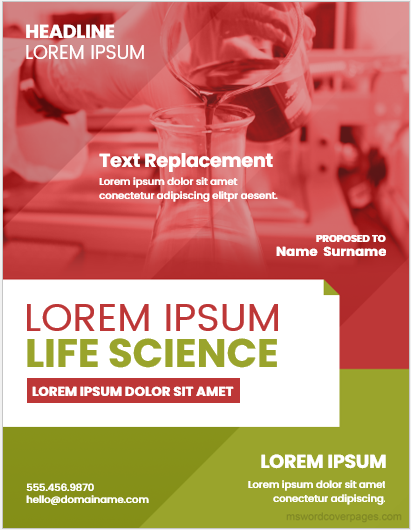 Cover page format: MS Word 2007 | 2010 | 2013
File Size: 4 MB
License: [Only for personal use]
---
#4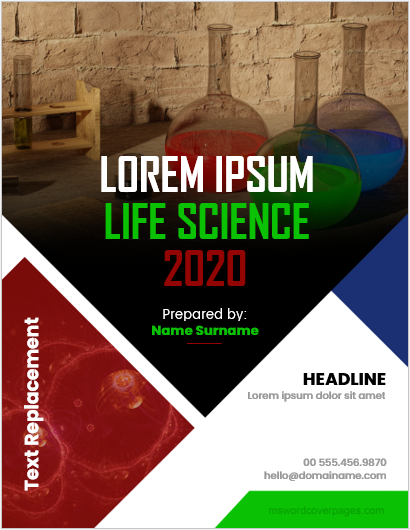 Cover page format: MS Word 2007 | 2010 | 2013
File Size: 9 MB
License: [Only for personal use]
---
#5
Cover page format: MS Word 2007 | 2010 | 2013
File Size: 4 MB
License: [Only for personal use]
---