Preparation and submission of documents is a very hectic task because there is always something on the line and it requires you to be extra cautious while handling documents. Regardless of the situation, all the document, be it a school project, science assignment, workplace files, every document is treated with utmost care.
Students of institutions are more afraid of document preparation because their documents include science assignments which can be a matter of life and death. These assignments are prepared with a lot of research and studies to make them stand out among the assignments of other students.
Contents of assignments are prepared after thorough research and efforts to present credible knowledge and information. These assignments are carefully arranged and even the front page requires utmost importance. Frontpage is the cover page of the assignment that carries related information and makes an impact on the readers.
Frontpage of any document or assignment is prepared after the assignment is completed to make sure that it carries all the correct information. Details of the assignment provided on the front page are mentioned below:
Name of student
Grade of student
Name of subject
Title of the assignment
Department
Degree
Session
Submission date
Supervisor's name
Name of institution
Logo of institution
Contact information of institution
Front pages do not carry the contents or any details of the assignment as it is mentioned on other pages. It just provides the idea about the title of the document and the name and other information.
Designs of science assignments are crafted with care because they are official documents and carry weightage in the final assessment. Following points are considered while designing,
Science assignments are usually of complicated topics therefore, the background of the front page should be solid
Based on the title, picture can be added on front page to make it more appealing
Font size and size should be appropriate so that it is readable and clear
Title and all other spellings must be checked before submission
Do not use vibrant or funky colours as they will ruin the impression of assignment
Do not provide any details of the assignment on front page as it will make it crowded
Keep the front page simple but wye-catching to attract readers
Do not overdo in terms of adding designs
Significance
Front pages of science assignments are significant and should be in a way that they stand out among other assignments. Front pages are the first page of the document that are encountered by a reader therefore, they are specially designed to be appealing and cast a good view in the reader's mind which compels them to read the document.
In most cases, if front pages are roughly prepared or do not appeal to the reader, they do not make effort to read the document and leave it as it is. In addition, they also provide information about the student and title without opening the document. Thus, front pages should be designed carefully to attract more.
Samples…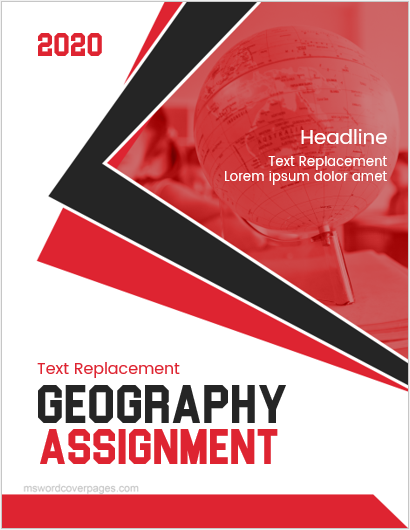 Download

[For Word: (.docx) Personal Use Only]
---
Download

[For Word: (.docx) Personal Use Only]
---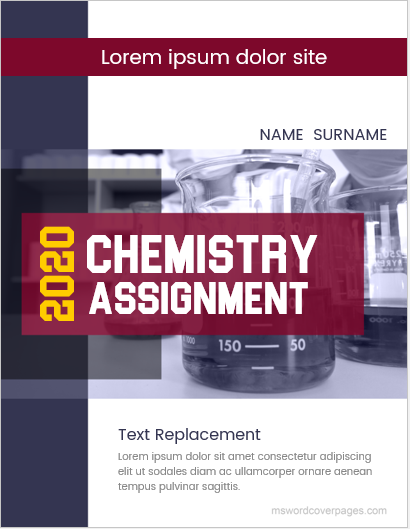 Download

[For Word: (.docx) Personal Use Only]
---
Download

[For Word: (.docx) Personal Use Only]
---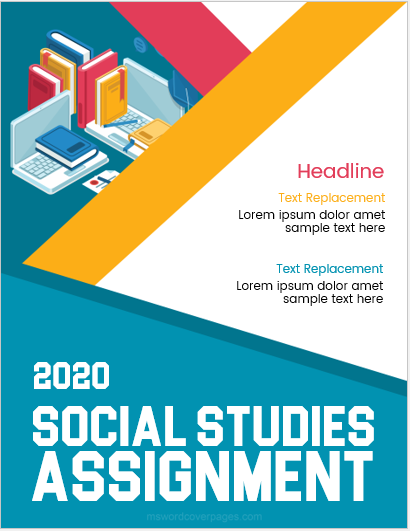 Download

[For Word: (.docx) Personal Use Only]
---