A first impression is the last impression is a very common phrase used worldwide. It gained immense popularity because of its truthfulness as it is always the case whether meeting someone for the first time or presenting your work on any forum, this phrase always holds its worth. Cover pages are also categorized as first impressions of important documents. In a professional capacity, designs of cover pages are of utmost importance as their impression lasts in the mind of the reader.
Cover pages are the front or title pages of any presentation, assignments, or meeting notes. These covers are designed in a way to depict the contents of the topic that is being discussed. Their appearance gives the clue to read about what they are about to find out in the document.
For instance, a cover page with the design of fields on a bright sunny day points towards documents related to agriculture or plantation. Cover designs of clothing on recent trends provide an idea of a fashion line or brand of clothing. These designs prepare the minds of readers regarding what is coming up and what they are about to read. Ideas regarding cover pages for a particular title can be taken from the internet or books on that subject. Assignments on human anatomy can design cover pages with a skeleton and label the skeleton for the feasibility of readers. Thus, cover designs changes according to the demand of the writer and the topic that is going to be documented.
These designs of cover pages can be arranged manually by using pictures available on the internet or taking pictures yourself. These pictures are arranged in a way to create a design regarding the title of the writing.
Writers design these cover pages, and they cannot be used by anyone without their permission. Moreover, templates of cover designs related to different topics are also available on this website and can be downloaded easily. These templates, after amendments, can be used as a cover page in any assignment. Many templates available on this website do not provide access without buying them as the designer has kept a price to use them.
Those templates can only be used after paying their price to designers. The ease of using templates makes them very popular and are used widely. Data related to the topic is entered on the cover page and it can be customized.
Cover pages do not only involve design but they also include some information about the assignment. The following information is provided on the cover page along-with design,
Name of writer
Department of writer
Name of University
Date of submission
Title of Report/ Assignment/ Presentation
Name of Supervisor
Cover pages are not limited to assignments and presentations, thesis, dissertation but are also found on books, magazines, reports, and other items. These are important for the reader as they create an image of the topic before reading it. Having a look at the cover page a reader knows about the title, author, and other related information. If designs are pretty, they also attract non-readers due to curiosity.
You can find many editable cover page templates on this website. Browse the list and download one of your needs.
Sample preview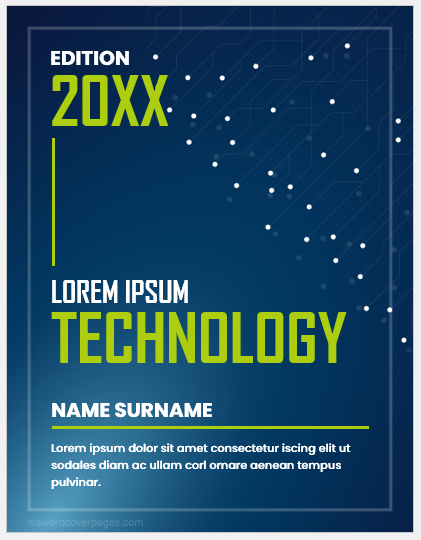 Download

[For Word: (.docx) File: Personal Use Only] [Size: 2MB]
---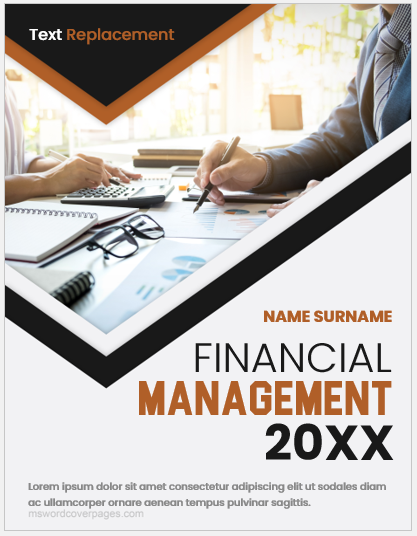 Download

[For Word: (.docx) File: Personal Use Only] [Size: 5MB]
---
Download

[For Word: (.docx) File: Personal Use Only] [Size: 4MB]
---