First impressions are the last impressions. This is because they are very serious & critical, especially in the business world. When you present a corporate assignment report, the cover page is the first thing that is seen by your reader. It is usually present before the table of contents. For this reason, it is essential to create an assignment cover page design that is proficient, professional, and appropriate for the subject matter.
What a good cover page is essential?
A good assignment covering page acts as an introduction to your report. It tells the reader what to expect in the next pages and presents yourself to your reader. A typical covering page for a report or any research paper should have the following requirements. As the introductory page of the document, the main purpose of the cover page is to precisely reveal the content within. For some beneficiaries, this may be the only page they read, so ensure yourself that the text excellently captures the crux of what's inside.
What does a good cover page require?
What is contained within a cover page for reports depends on the particular purpose and viewers? In general, the cover page should include the following elements:
Title
Subtitle
Author
Author's Title
Company Name/Logo
Date of Completion/Submission
A Brief Description of the Report
The text within the assignment cover page should also be exhibited in a conventional font type that is mostly free of embellishments, irregular curves, and unfamiliar designs.
---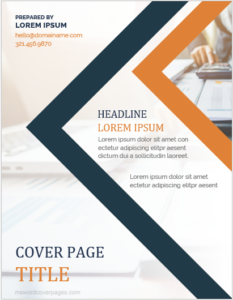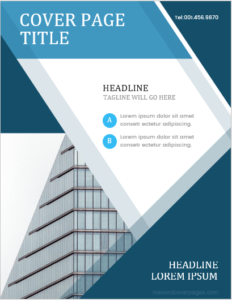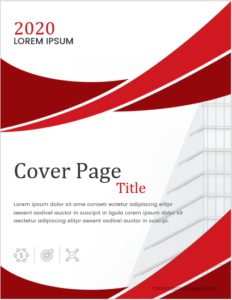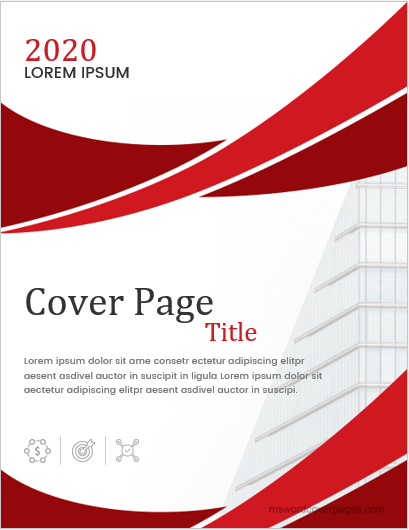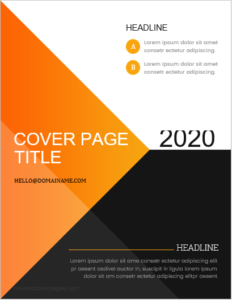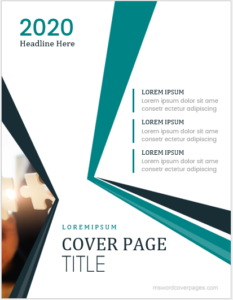 ---
How to select the formatting style for the cover page?
For the specific format of the cover page, you do need to verify with the expert. The report cover page is your prospect to showcase what the report is all about. To create a cover page that really stands out, one should have to pay close consideration to the following points. Most professionals suggest the APA style of writing for all of their cover page papers and according to that style, you have to prepare a cover page with the following format.
The cover page should have a header along with page numbers, aligned at the top right corner of the page.
The title of your report should be written in the middle or the left top corner of the page, but it's dependent on what the expert wants and how he wants it.
Write the name of the subject as well as your institute/company name after the topic heading and wherever the heading of the topic is written.
Pen down the date of submission beneath the heading. And the name of the course and the recipient name, center aligns everything if it's in the center; left align if you've sited it at the left.
The name of the recipient and the writer is compulsory by several institute/company so please check before compliance.
Double space the total research paper, even the cover letter and organize according to what the instructor has stated.